CONSULTANCY
With over 30 years experience in the photo industry, we can offer a wealth of experience in many fields. Specialities include photo printing, retail photo, large format printing and project management, including ERP implementation support. If you have a problem that needs solving, contact us for a solution.
WEB DESIGN
Need a website, webshop, intranet or extranet FAST? Then we are the people to contact. For small and medium sites we can provide all your needs. For larger sites we offer a consultancy support program to help make sure you get what you need.
E-commerce and multi-lingual web sites are a speciality.
Meet a few of our favourite photographers.
ChromaLuxe is a client of PhotoConsult
ChromaLuxe is the latest in high quality fine art printing. The image is infused into a special multi-layer polymer coating on a 1.2mm aluminium plate. The result is an image with vibrancy, superb colour rendition and exceptional durability.
ChromaLuxe is rapidly becoming the preferred choice of photographers and artists for the production of gallery quality prints for exhibition and fine art sales.
Following results from the Wilhelm Imaging Research centre, prints on HD Metal will last a lifetime. They also meet the exacting levels of the UK Fine Art Trade Guild digital print standards.
The European web site is built and maintained by PhotoConsult. It is available in 6 languages.
​
PhotoConsult is based near Brussels in Belgium. The company offers a range of consultancy services for the photo industry and photographers. Experts in the field, they are also lovers of photography and art.
PhotoConsult is a division of Henniker & Simpson VOF
Henniker & Simpson VOF
Mechelsesteenweg 323
B-1970 Wezembeek-Oppem
Belgium
CEO: Charles Henniker-Heaton
Tel: +32 475 826311
e-mail: charles(at)photo-consult.com
PHOTOFULFILMENT
The easiest way to handle photo printing is to get the right partner to handle it for you. We specialise in matching suppliers with clients to provide the perfect service at excellent prices.
​
PRINT SERVICES
Print Services is a new option that we offer. It allows artists and photographers to concentrate on their business, while we look after providing prints for their customers. Everything is provided - web shop and fulfilment.
​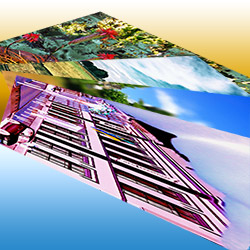 PHOTOCONSULT
CREATIVE IMAGING SOLUTIONS
PHOTOCONSULT
CREATIVE IMAGING SOLUTIONS